Welcome to West Valley School District! Whether you are registering a new kindergarten student, or your older student is new to our District, we are happy to include you in our Ram family!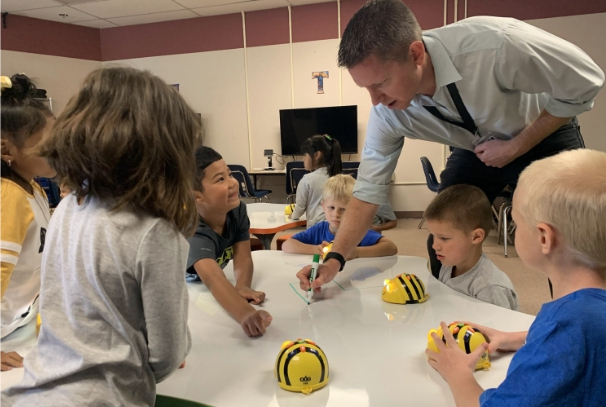 Pre-K and Kindergarten
Families interested in our Inclusive Preschool will need to complete the survey as their first step. Families will be contacted after reviewing information.
---
Transition Kindergarten
The West Valley School District offers a program during the second semester of the school year to provide early learning for students not currently enrolled in preschool who will turn five prior to February 1 and are expected to attend Kindergarten in the fall.
The program provides a free, full-day, Transition Kindergarten experience. The program is located at Cottonwood Elementary and can accommodate 21 students from across the District. Families are required to provide transportation.
Placement is based on the following criteria:
Are they currently in a preschool or early learning setting?
Do they qualify for Free/Reduced meals?
Do they qualify for the Transitional Bilingual Education Program?
Are they turning 5 years old prior to February 1?
Do they reside in West Valley School District?
If your student meets the criteria above, please download and complete our Transition Kindergarten Application below. You may return your application to Shelly Jaeger - contact information below.
The deadline for this application is early December.
Contact
Michelle Siguenza - Principal
---
Kindergarten
Students turning five by August 31st are eligible for kindergarten. WVSD Kindergarten programs are full-day programs. If you have concerns about your child's readiness for kindergarten, please feel free to fill out and submit this kindergarten readiness checklist and the District can help you determine if your child is ready for this step.
Kindergarten registration begins the Monday of Conference Week in the spring. Once you identify the school boundary in which you reside, check that school calendar for conference dates.